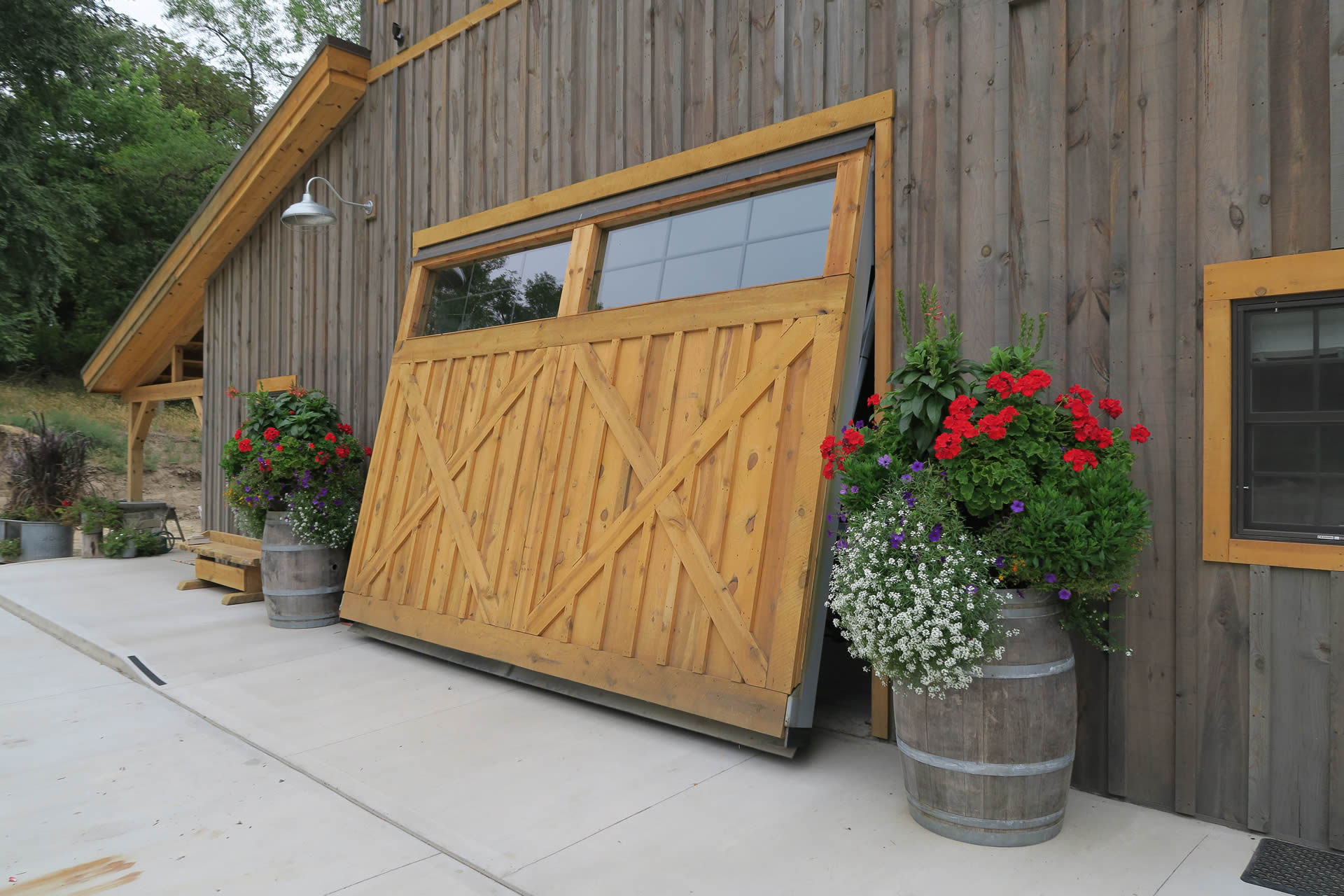 901 East South Street Tipton, IA 52772
Welcome from Mike and Julie Stuefen, owners, and our team! We have built and installed hundrends of hydraulic doors over the past seventeen years. Our manufacturing facility is located in Tipton, Iowa.
A HydAway door or opening wall is the best choice for your new commercial or architectural project. Remember, we also can easily replace any old sliding glass doors, folding glass doors, or overhead door with a no-maintenance HydAway retrofit. HydAway eliminates thresholds, providing safer and much easier access. We'll be glad to stop by when we're in the area, look at your existing building and suggest an easy HydAway solution.
Your HydAway door and wall is custom built in our shop so it fits precisely. On completion, we will personally deliver and install your wall or door. You will have single source accountability for your whole project.
Please contact us. We really look forward to meeting your access needs today and in the future.