Brick Door With Porch, Windows
long, long views from mountaintop.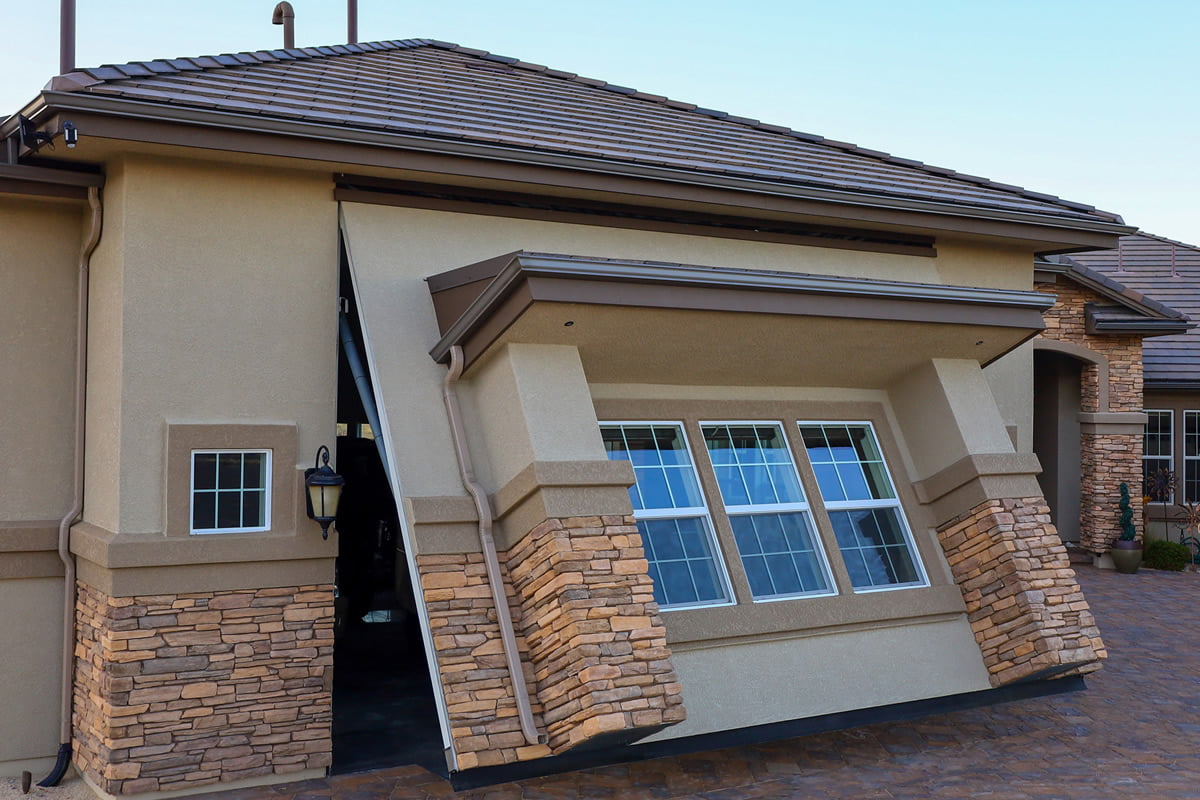 Stucco wall, stone wainscoting, small pane windows and built-in porch with slate roof.
Zoning restrictions required a creative approach to maximize door height on this new shop/toy box, so the contractor called us. The owner had to have a full 14' clear door opening with sidewall height limited to 14' – 5".

A custom HydAway door design resolved both challenges. This 21' – 9" x 14' door is finished in stucco and masonry, as is the rest of the building and new home. A full porch with slate roof, small pane windows, gutters, downspouts, and brick pillars make this a truly unique door.
Call about any special design.
Contact Us to Get Started
Choose A HydAway Location Near You
With fabrication and service centers across North America, our products, service and support are always close by. Choose a location that suits you.