Green Side Home, Three Glass Walls
Everyone's attention is drawn to these glass walls.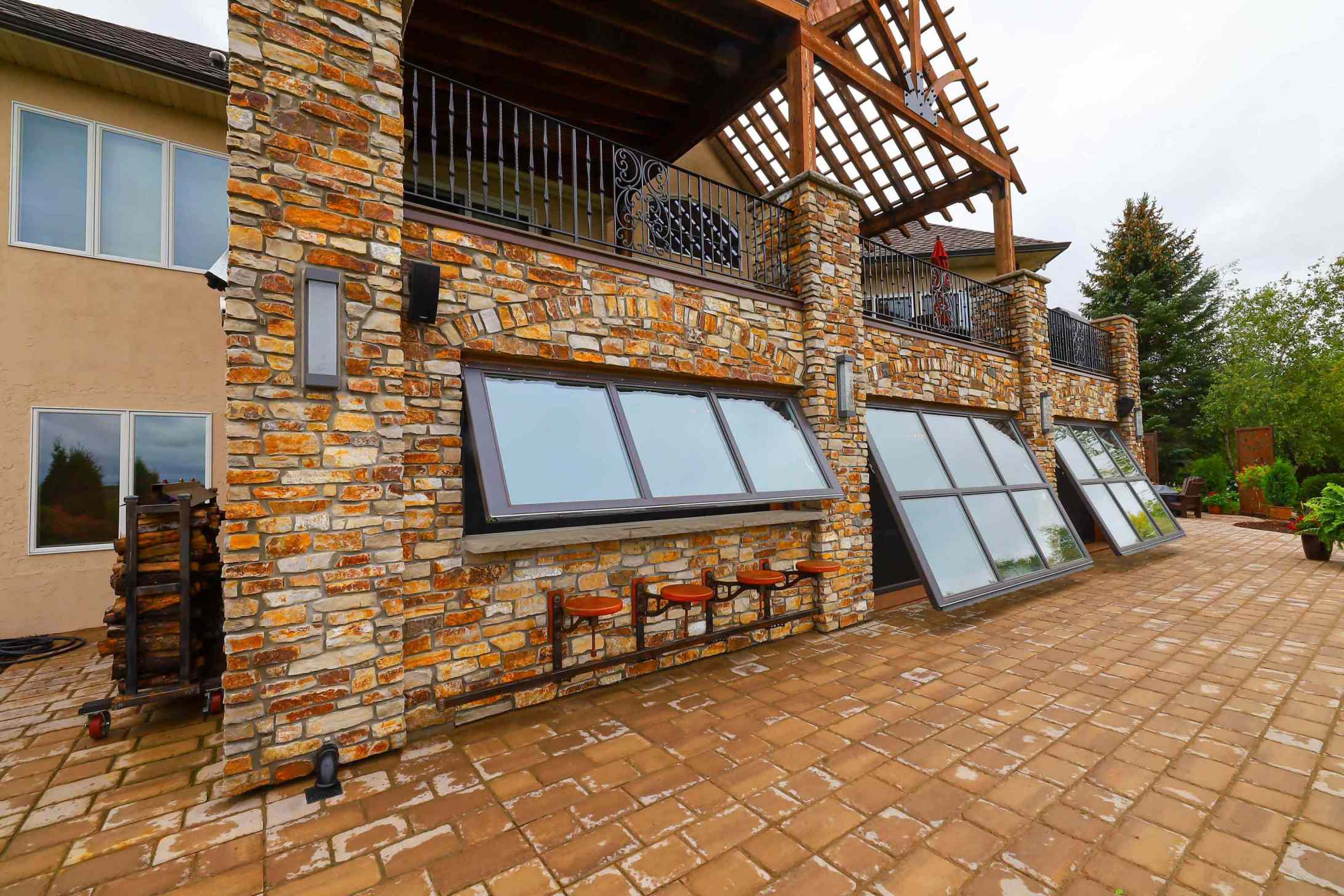 Lovely views made permanent through glass opening walls.
The glass walls here measure 13'–3" x 7'–8", 11'-11" x 7'-8" and 10'-9" x 3'-11". Looking closely, you'll see Phantom power-operated screens behind each wall. These screens operate with handheld remotes, as do the walls.
The owner wrote the following letter after completion of their project:
"We want to thank the crew, particularly Greg and Calli, who did such a magnificent job on designing, manufacturing, and installing the hydraulic door system on our home addition. With the push of a button our space transforms from indoors to outside. We absolutely love them!"
HydAway glass walls are the most versatile design feature anywhere! They are ideal for your home, combining indoor and outdoor space while enhancing the appearance of any room. You, your family, and guests will find pleasure in your HydAway walls every day.
Do contact us any time.
Contact Us to Get Started
Choose A HydAway Location Near You
With fabrication and service centers across North America, our products, service and support are always close by. Choose a location that suits you.