Glass Hidden Cylinder HydAway Wall
wide open Views, concealed hydraulic components.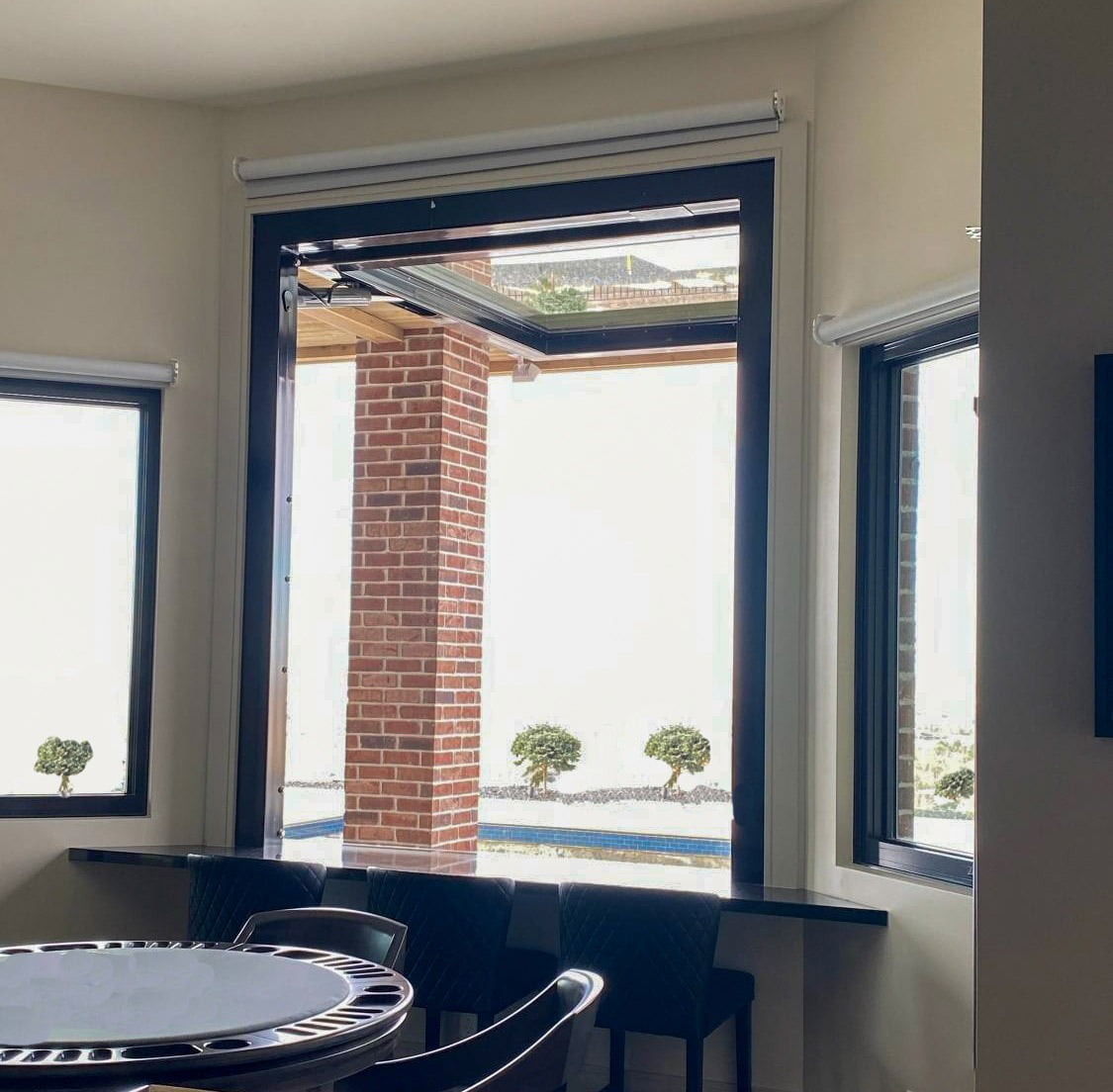 To paraphrase the old advertising slogan, 'Only you and your building contractor will know for sure!'
HydAway glass walls offer the most features of anything on the market today. They appear to be an ordinary door or window but raise in seconds, for the no-barriers view we have become famous for.
This 6′ – 4″ x 7′ – 8″ HydAway glass wall has a inside dining counter so the owners can have their lunch with a side order of mountain scenery. When you don't want a thing between you and the great outdoors, have us design your custom HydAway wall or door.
Call about your new project.
Contact Us to Get Started
Choose A HydAway Location Near You
With fabrication and service centers across North America, our products, service and support are always close by. Choose a location that suits you.