HydAway 14' x 6' Interior Opening Wall.
home theater and gathering room with HydAway wall.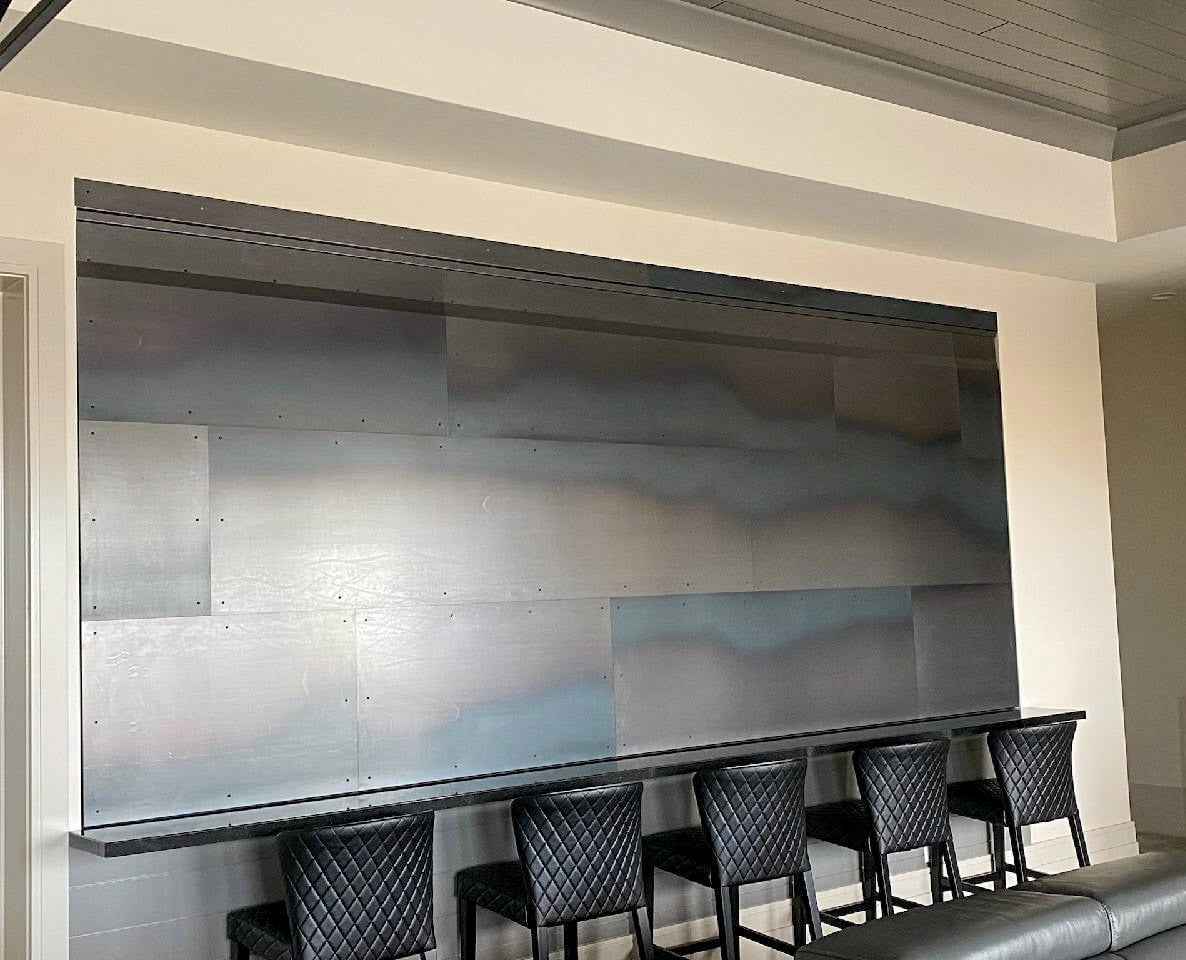 HydAway walls can enhance the function of any interior.
When there is lots of company, the theater of this home opens out to the great room via a 14′ x 6′ HydAway wall. The wall's hidden hydraulic components produce a finished, clean look. There's no hint that your wall is a kinetic design element when it's closed.
HydAway walls open by the touch of a button to expand and alter living space in any room of your new or existing home. These walls can be covered with any finish: the heat-burnished steel selected by this family is truly eye-catching.
Transform, expand, and change any wall in your home with the simple addition of a HydAway design.
Please do get in touch today.
Contact Us to Get Started
Choose A HydAway Location Near You
With fabrication and service centers across North America, our products, service and support are always close by. Choose a location that suits you.