An attractive pass-through for serving guests.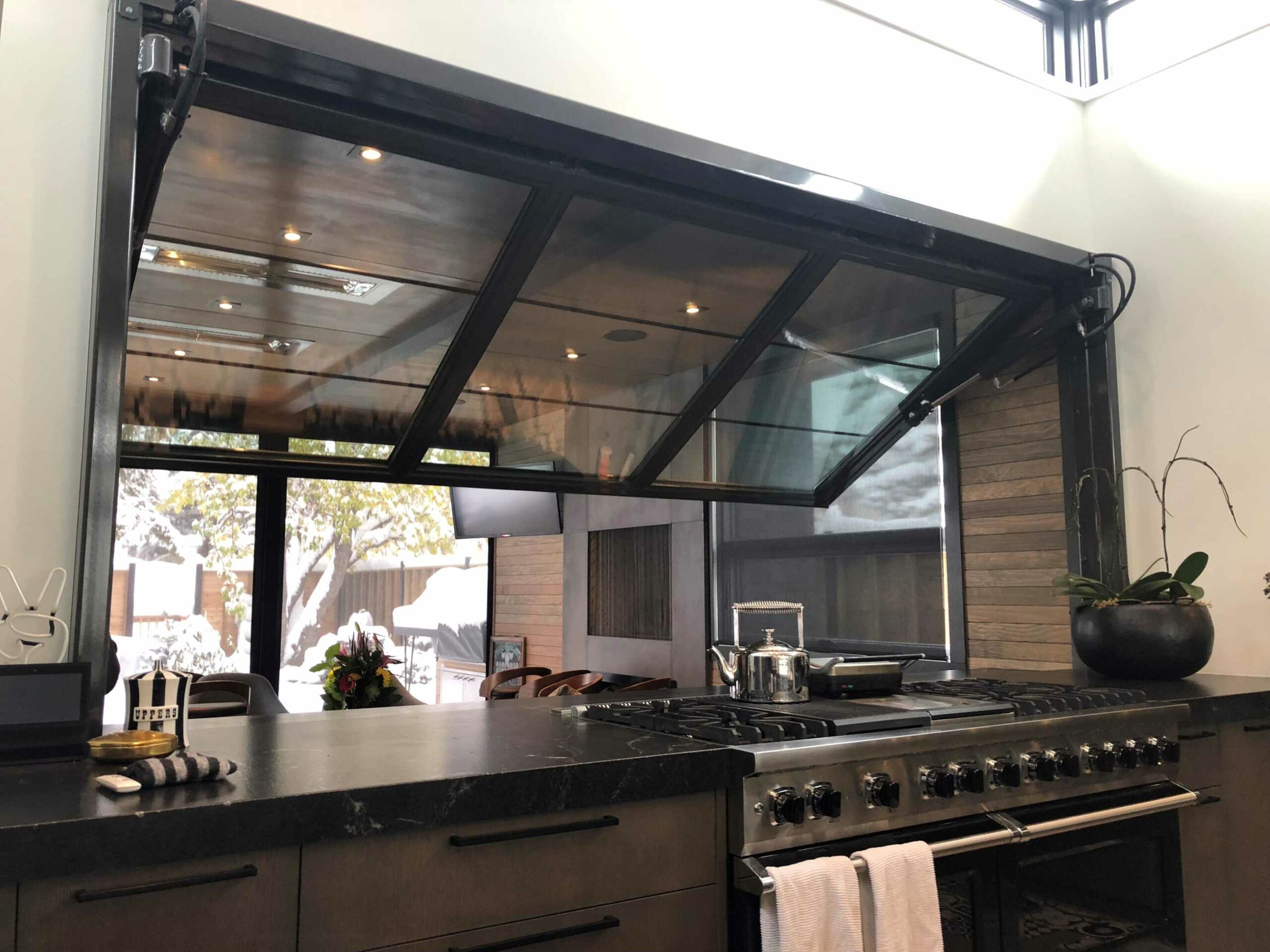 A brand new kitchen built with easy serving in mind.
There are so many places a HydAway glass wall would be convenient in your home. Our designs make the distance between any two points much easier to bridge. They can function indoors as room dividers, outdoors between a pool and pool house, or between a great room and deck.
This HydAway glass wall lets food be served quickly in the all-weather sun-room. A large serving counter beside the stove and counter is found right beneath the glass wall.
Contact us with your idea for a HydAway wall or door design. Whether you're building new or have an long-loved old home, HydAway has a way to enhance both function and beauty.
Please call about any project.
Contact Us to Get Started
Choose A HydAway Location Near You
With fabrication and service centers across North America, our products, service and support are always close by. Choose a location that suits you.