both pool and hot tub are surrounded by glass.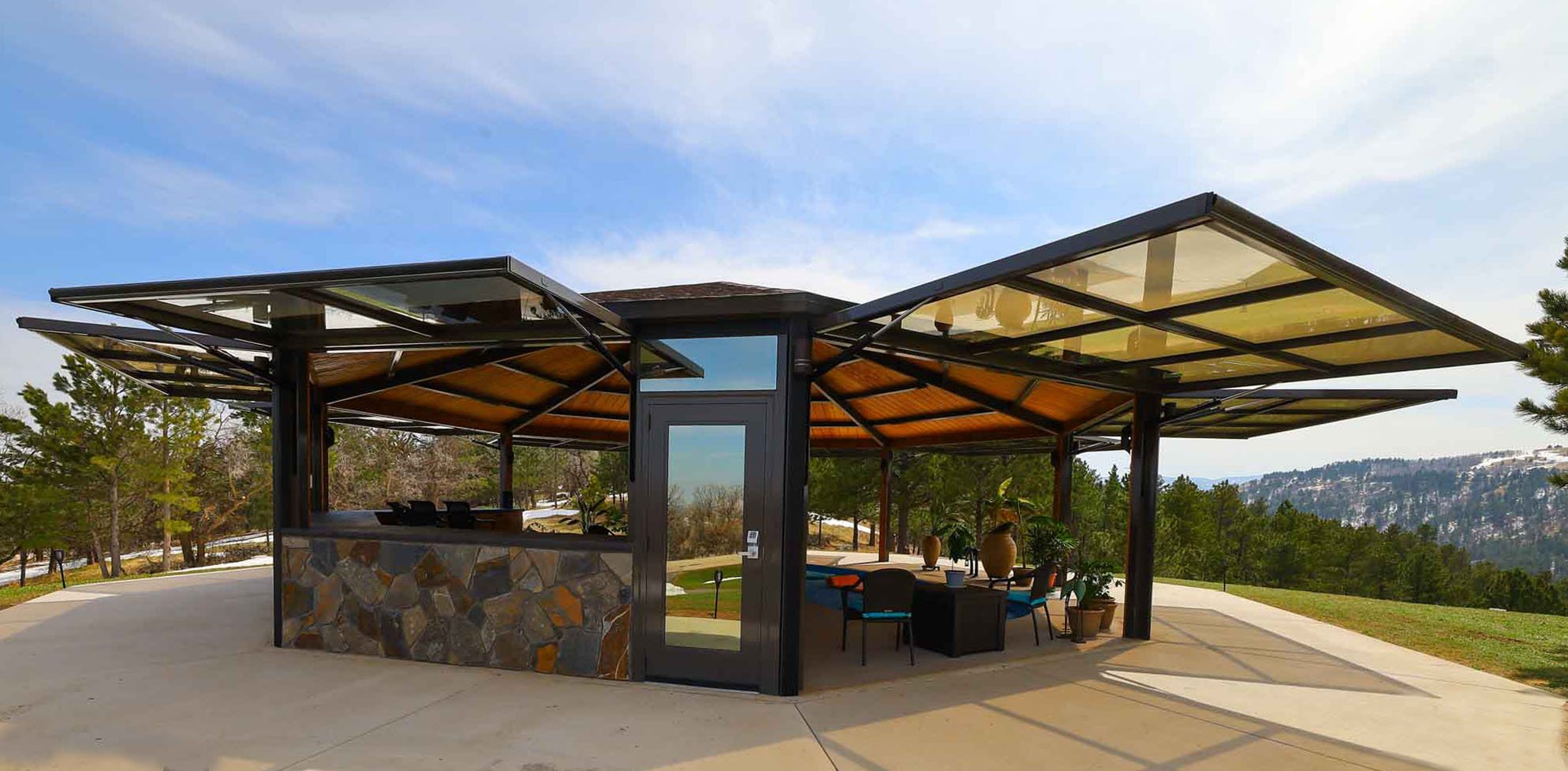 With HydAway glass walls, your pool and hot tub are no longer seasonal pleasures.
This mountain home set among Ponderosa pines has an octagon pool and hot tub enclosure. Three glass walls are bar-tops, measuring 15′ x 5′, while the other five are full size at 15′ x 9′.
Bathers have a 360 degree view any time of year. The individual glass walls can be closed, partly open, or fully open depending on the weather, light conditions, and the mood. There aren't any thresholds, so limited mobility users face no entry restrictions.
The reflective glass is an ever-changing mirror of surrounding high country landscape, sunrises, cloud formations, and sunsets, as you'll see in several of these images.
Any building with HydAway doors or walls adds a special touch to your property. We will let your creative side have total flexibility!
Call about any glass wall project.
Contact Us to Get Started
Choose A HydAway Location Near You
With fabrication and service centers across North America, our products, service and support are always close by. Choose a location that suits you.