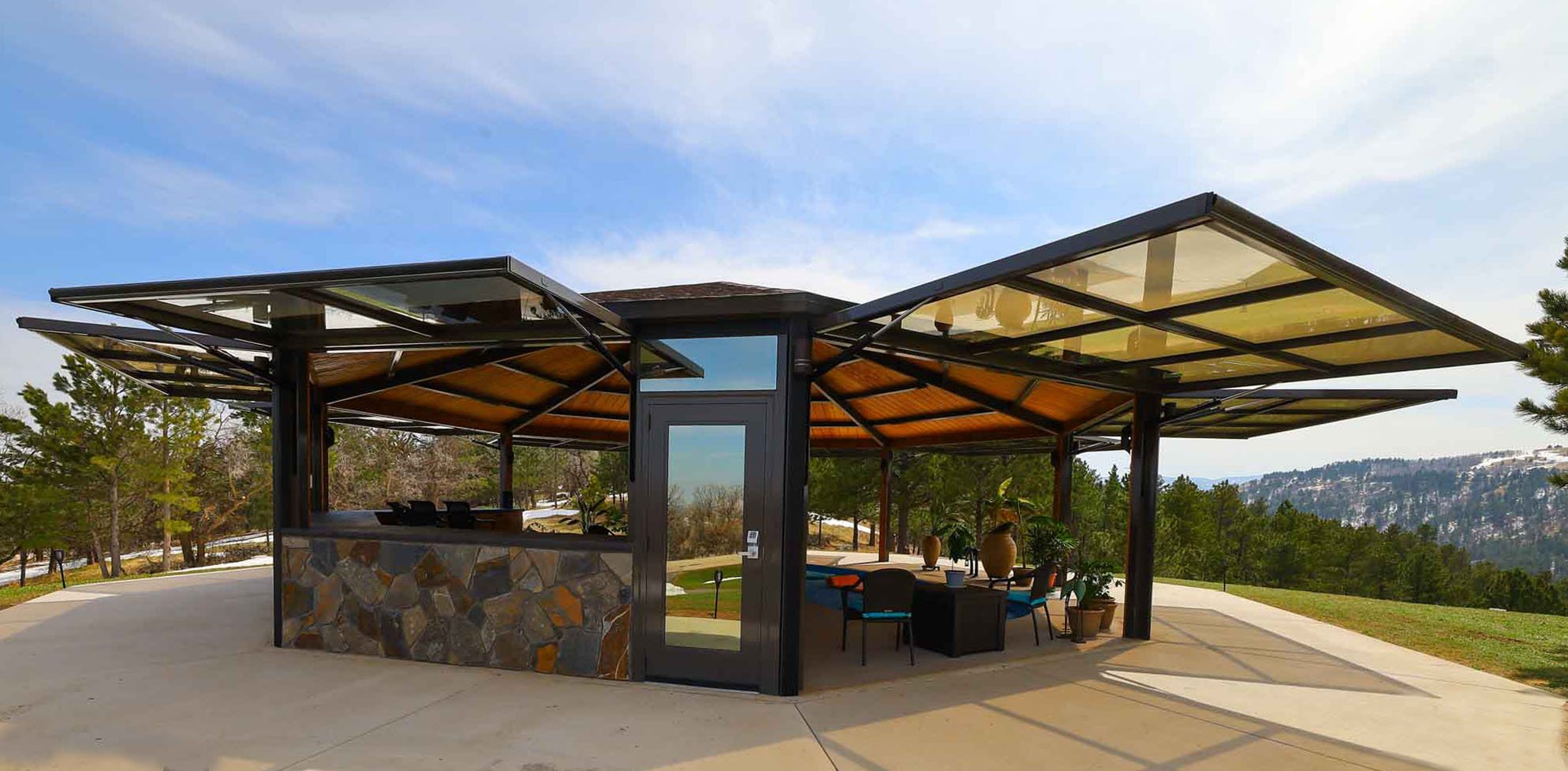 The Lake Benton team early in the morning beside an 80′ x 18′ door ready to leave and be installed at its new home in an airport hangar.
HydAway by Rick's Welding
1482 200th Avenue Lake Benton, MN 56149
Welcome from Rick and Patti Peterson and their entire HydAway team at Lake Benton, Minnesota, where the enterprise began! The world's first production hydraulic door line began here in 1992, with many thousands of satisfied customers across the Northern Plains.
A HydAway door or opening wall is the very best choice for any new commercial or architectural project. Remember that we can also easily replace old sliding glass doors, folding glass doors, or overhead doors with a no-maintenance HydAway retrofit. HydAway eliminates all thresholds, providing much easier access. We'll be glad to stop by when we're in the area, look at your existing building and suggest an easy HydAway solution. Each HydAway door and wall is custom built in our shop so it fits precisely. On completion, we personally deliver and install your wall or door, so you have single source accountability for your whole project.
Please contact us: we look forward to serving your access needs today and in the future.